Mid Century Modern, Mid-century, Midcentury modern, and MCM: the many spellings of a highly popular furniture style. We've taken a deep look into MCM around the Chicago area and beyond to pinpoint what exactly this style encompasses, and how long it's going to stick around.
What is Mid Century Furniture, anyways?
It's a style that focuses on the clean lines of polymorophic and geometric shapes, multipurpose furniture, and open spaces.  The original Mid Century furniture design era includes organic designs from 1945 up until the 1970s. Some of the more notable Mid Century designers include Hans Wegner, Charles and Ray Eames, Arne Jacobsen.
And why is it so popular?
From the furniture section of Craigslist to the depths of the Google Search bar, Mid Century Modern furniture has a consistent presence.
We've consulted several resources to get down to the bottom line.
Google Trends: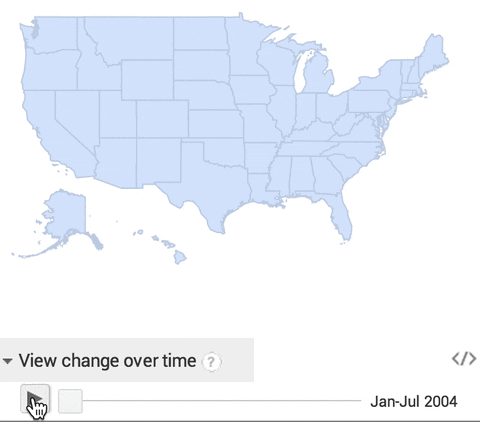 Since the beginning of 2010, MCM furniture claimed a consistent presence in the google search bar. It's popularity has spanned the United States, primarily concentrated on the west coast and the great lakes area of the midwest. We can extrapolate this data to assume 2015, 2016 and 2017 will be the years Mid Century Modern furniture remains prolific.
Quora:
The MCM style has no cultural baggage in its design, making it mix well with millenial designs as well as easy to work into a variety of environments. It's also possible that people born in the '20s and '30s are becoming deceased, freeing their collection of mid century furniture to a booming secondhand market.
Source:  https://www.quora.com/Why-is-mid-century-modern-design-so-popular-right-now
Our panel of interior designers:
Amanda Miller, of Amanda Miller Design Studio:
"Some classic pieces will always be popular. The forms and design are so clean, simple and pared down that they complement even very fussy pieces for a more eclectic interior.   I also think that there will always be a part of the population that prefers mid c over other styles, even if it is not popular, so to speak."
Mid Century Furniture in Chicago
In the Chicago area, we've created a heat map of where used mid century furniture is sold:
Logan Square, Humboldt Park, Wicker Park, Hermosa, and Ukrainian Village are your best bets for finding all things Mid Century. Try searching these neighborhoods on Craigslist or browsing furniture stores available on Yelp to acquire the functional furniture pieces that seem to be so trendy as of late.
How long will Mid Century furniture be popular?
"Is it worth purchasing trendy furniture?" you might be asking yourself. We asked /r/InteriorDesign and from their response, MCM furniture has three or more years left of being popular, with 80% of people confirming it's worthy presence in your home for at least two years.
How did we collect this data?
Thanks to our investments in things like bluebookfurniture.com, partnerships like bookoo, and examining our own completed Dollys, we're able to put together very interesting data sources. This data was collected over the months of September through December of 2014.
Conclusion
We're very excited to release this data and hope that you also find it interesting. We're looking forward to sharing more of our research in the near future (don't worry, much more to come!) and would love to hear your suggestions/feedback on Twitter.
Dolly helps you move on your schedule and at an affordable price. Book now and see the difference: https://dolly.com.