We caught up with Kate Marengo of Arranging Order, located in River North. She shared with us some of her most interesting design moments from 2014 and some predictions for the future of interior design for the upcoming year.
Kate has been a designer for a little under 6 years. Her passion for interior design emerged as her clients began asking her for design advice. She offers an affordable interior design option with her consultation services that complement the organizational foundation that Arranging Order is based on.
So what was notable about this past year?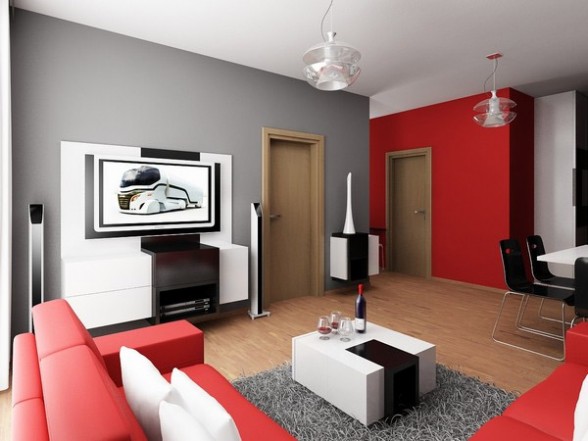 2014 saw 50 shades of gray. Kate shared that gray has become one of the most popular neutral tones, with beige finding its way off designer's go to palettes. Gray updates a room, giving a cleaner, crisper contemporary look. For 2015, Kate predicts that red will be taking center stage on the color scene, with shades ranging from the dark hue, "Marsala," that Pantone selected as the color of the year to a more traditional red hue that adds pops of color in a room.
What styles do clients prefer?
Kate has noticed relish for two particular styles. Clients are interested in Rustic styles, furnishing their homes with wooden barn doors, and organic tabletop surfaces. Industrial elements are also wildly popular. Tables with casters for legs are an example of the modern, metallic influence this style embraces. Kate is currently working on an exciting project that melds these two aesthetics, inspired by the Ralph Lauren store in Downtown Chicago and the stylings of the Soho House Hotels.
Despite good styling, sometimes spatial issues can be problematic in rooms. We asked Kate what the biggest faux pas she sees in her client's rooms, and there is one critical error to be avoided: appropriately scale your furniture!
Which shops do you prefer for yourself and your clients?
Urban Remains takes pieces from old buildings that have been demolished and repurposes them for the public. Kate found an intriguing adult-themed lamp at UR, which she is currently using for a redesign job for a vintage theater.
Another favorite of Kate's is Jayson Home, located in Lincoln Park.
Where can people find out more about Kate Marengo?
Take a look at the services Kate and her team offer at Arranging Order in Chicago. You can also connect with her on Twitter, LinkedIn, and Facebook.
Dolly helps you move on your schedule and at an affordable price. Book now and see the difference: https://dolly.com.