About Us
Our mission is to create freedom of time, freedom of choice, and freedom from worry.
We do this by continually re-imagining and innovating the way moving and delivery should work.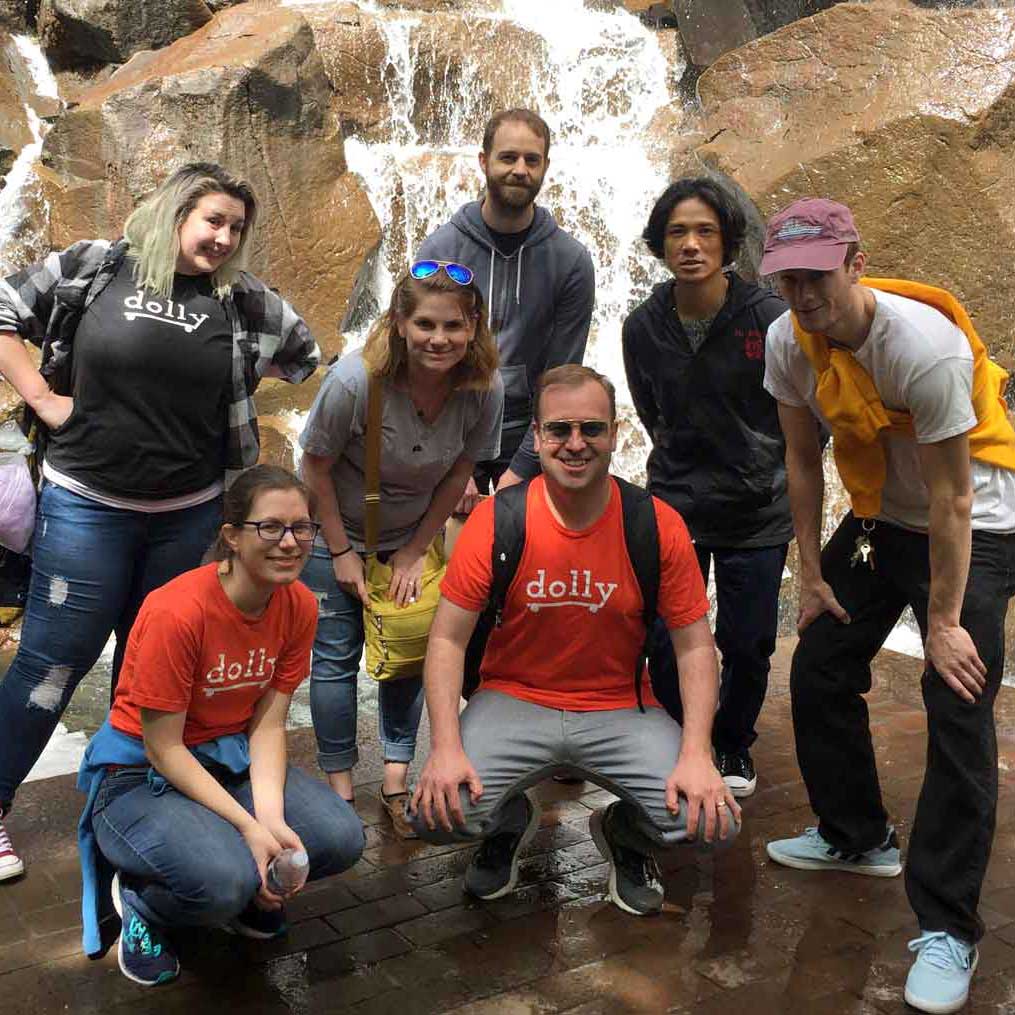 Our Story
Dolly was created to re-imagine the big and bulky item delivery experience by putting the customer in control. We optimize for convenience and safety at an affordable price. After delivering more than one million items, we are the leading on-demand delivery service trusted by retailers like Lowe's, Costco, Crate & Barrel, Big Lots!, and many more.
Headquartered in Seattle, Dolly is currently operating in 36 cities, expanding quickly, and will soon be nationwide. We are passionate about creating a customer-centric brand that brings customers back time and time again. Our team is ambitious and humble, with innovation at the core of everything we do.
Leadership
Mike Howell

Co-Founder & CEO

Kevin Shawver

VP of Marketing

Jay Sackos

VP of Sales

Alex Berg

VP of Product

Deep Grewal

VP of Operations
The Team
Charissa Bangs

Sr. Product Designer

Mary Bush

Sr. Software Engineer

Sam Cohen

Account Manager

Kevin Cullum

Regional Sales Manager

Andrei Dan

Mobile App Team Lead

Milo Dowling

Helper Program Manager

Volker Einsfeld

Principal Software Architect

Ryan Hicks

Director of Product Engineering

Alice Huang

Enterprise Software Engineer

Peter Jensen

Helper Recruiting Administrator

Richard Kanichuk

Marketing Manager

Casey Klaus

Executive Assistant

Nikki Konen

Director of Supply Operations

Clare Krawitz

UX Product Manager

Paul Lehn

iOS Developer

Craig Lough

Director of Enterprise Business Development

Alex Marga

Support Manager

Ryan Marshall

Director of Analytics & Business Intelligence

Kyle McGourty

Software Engineer

Louisa Meeks

Sr. Marketing Manager

Jeff Moon

Helper Operations Specialist

Kenny Nelson Jr.

Helper Recruiting Specialist

Lila Owen

Regional Sales Manager

Phillip Procyk

Sr. Software Engineer

Miles Ranisavljevi

ć

iOS Developer

Jasmine Smith

Regional Sales Manager

Mikio Stewart

Site Reliability Engineer

Claire Stolowitz

Support Manager

Mark Strelecky

Jr. Platform Engineer
---
Join us! We're hiring exceptional people who are passionate about what they do.
See Openings