Drive new revenue with on-demand big & bulky delivery.
Offer delivery at every touchpoint—from turnkey trials to API integrations.

Seamless integration, wherever they're buying
Checkout flow
API integrations to plug same-day delivery into your checkout process.
Point of Sale
Point of sale integration to keep on-demand delivery at your associates' fingertips
In-store
Enable customers to seamlessly self-book in your stores.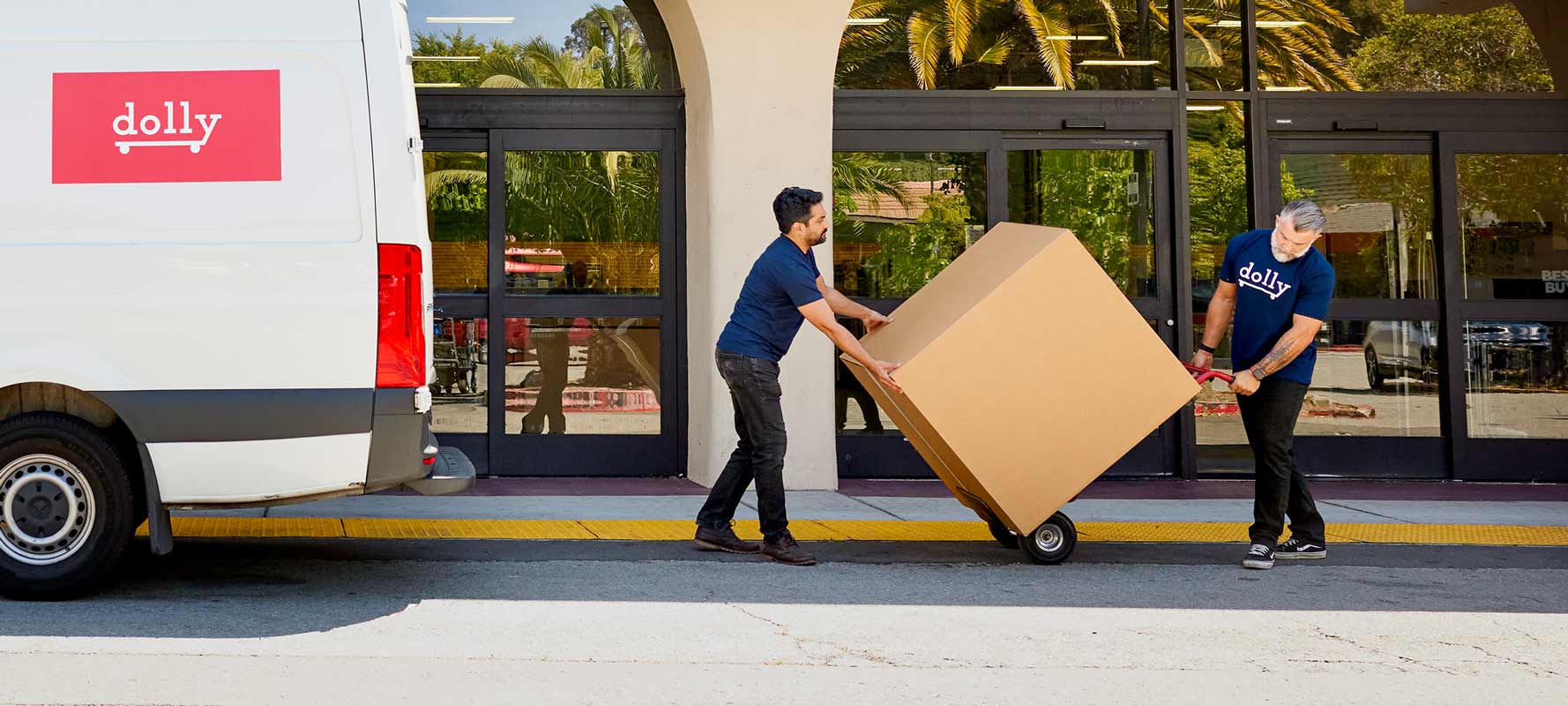 Scale delivery on your terms
Explore our three delivery solutions designed to grow with your needs—from in-store QR codes to an integrated API.
Create and manage deliveries with ease via our REST API library.
Create, Edit, Cancel, and monitor your deliveries via REST-ful requests.
Track the status of your deliveries at every step via Webhooks.
Ramp up your team quickly with extensive API docs and our sandbox environment.
Blog: Dolly's Retail API, explained
Enable anyone in your organization to create and manage deliveries with Lighthouse, our Transportation Management System.
Secure and responsive. Access your deliveries from any browser.
Track the status of any delivery in real-time.
Pass scheduling and/or payment onto your customers, or handle it yourself.
Blog: Dolly's TMS, explained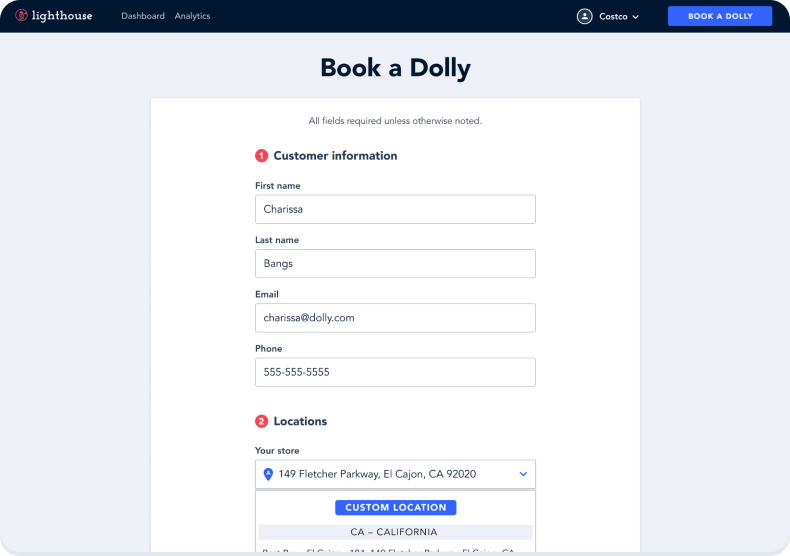 Empower your customers to create their own deliveries right from your sales floor via custom QR codes.
Custom landing pages with your brand for an integrated experience.
Partner with Dolly to craft in-store signage tailored for your customer.
Reap the benefits of satisfied customers without burdening sales staff.
Blog: Dolly's QR code program, explained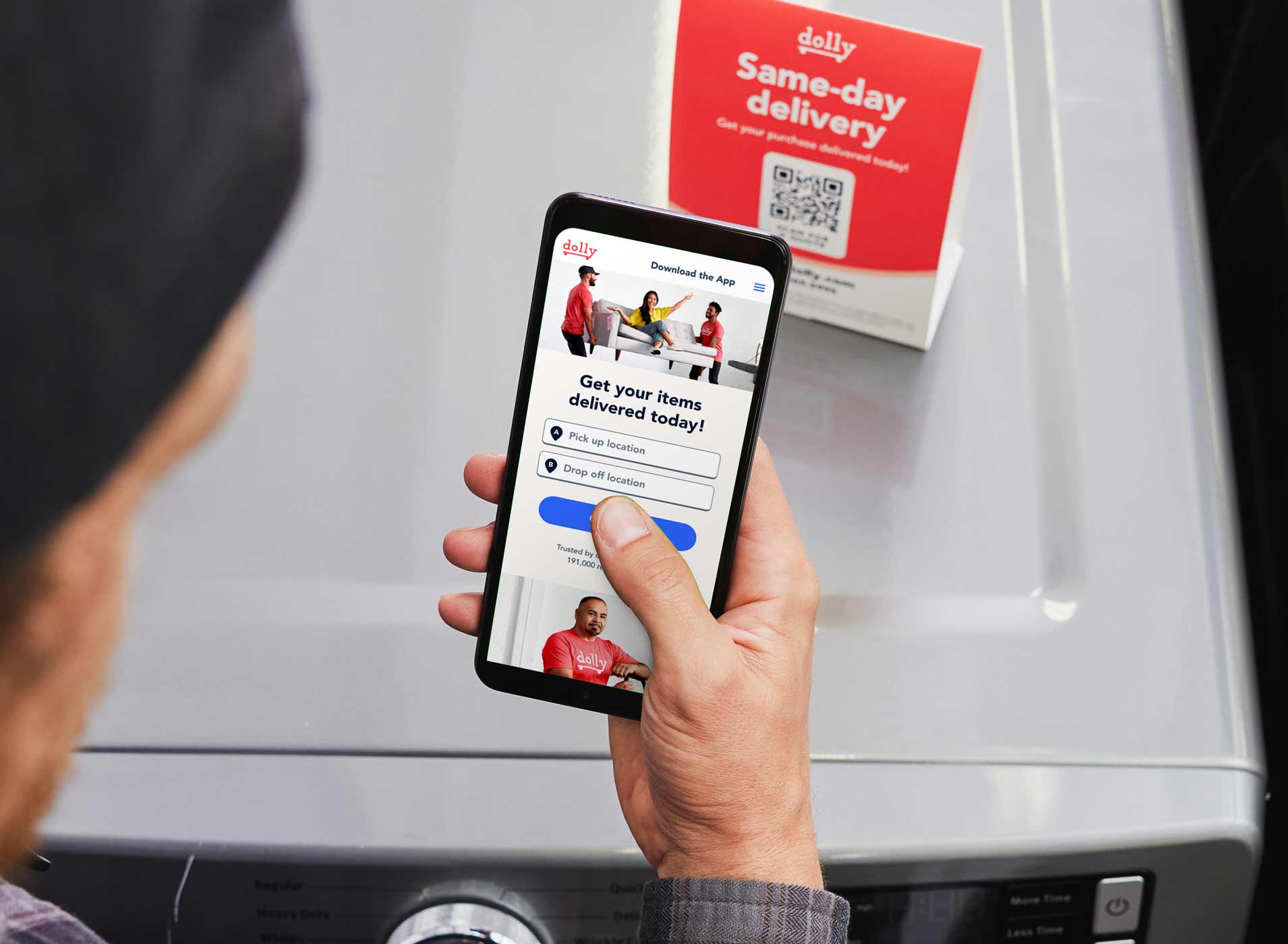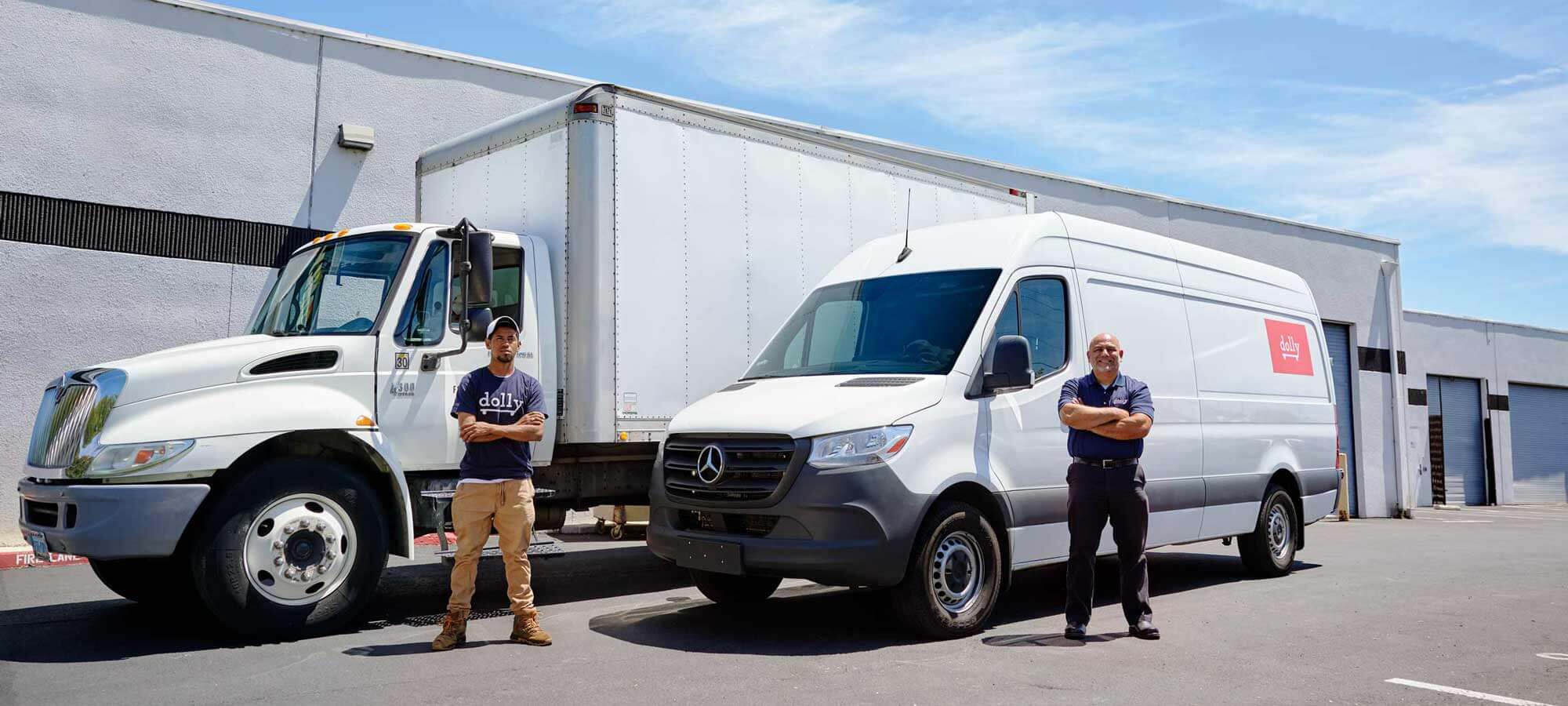 You have huge items to deliver.
We have a huge network of drivers.
With thousands of drivers in 48 cities & counting, we've got your last mile covered. Our fully-vetted and background-checked Helpers deliver best-in-class customer service.
Utilize our Helpers exclusively, or help ease bottlenecks with your existing delivery service.
15,000+
Vetted and background-checked Helpers
80
Our all-time average customer NPS speaks for itself.
Service that aligns with your brand
Transparent delivery pricing and a positive experience give your customers the confidence to buy more.
On-demand deliveries
Dedicated support
Proof of delivery
Reverse logistics
White glove service options
Threshold or ROC
Assembly
Freight
72%
of customers stated that their Dolly experience positively impacted their impression of the store and they were more likely to purchase from that retailer again.
2021 Dolly Retail Customer Survey
27%
of customers said they would not have purchased their items at all if Dolly was not available.
2021 Dolly Retail Customer Survey
13%
of customers stated that they bought more than they planned because Dolly was available as a delivery option at the store.
2021 Dolly Retail Customer Survey
"Partnering with Dolly has helped significantly improve our customer service experience. The average customer rating is 4.9 out of five stars nationwide. Integrating small item delivery with Lighthouse was a game changer for us."
Paul de Freitas, Director of Store Operations at The Container Store
Read case study
Dolly is listed in the 2021 a16z Marketplace 100 list, a ranking of the largest consumer-facing marketplace startups and private companies.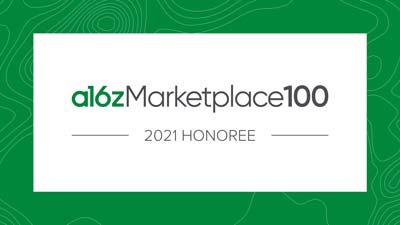 Start delivering with a no-commitment trial.