Dolly joins Updater!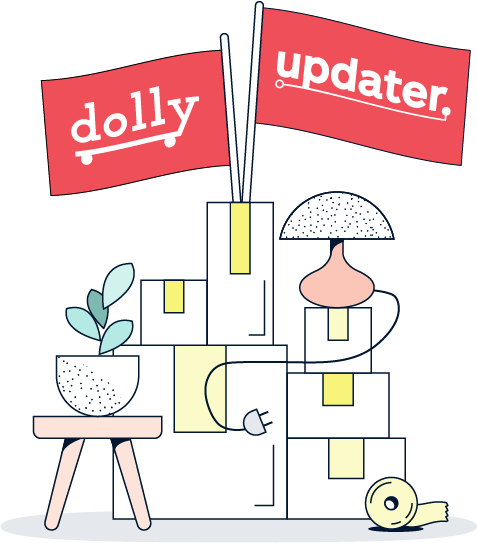 To our Dolly Customers,
7/13/21
Today, I am thrilled to announce that Dolly has joined forces with Updater, bringing together the leading provider of on-demand local moving and delivery with the leading consumer relocation technology platform!
We created Dolly with a vision for reimagining local moving and delivery by having a maniacal focus on improving the customer experience at every stage of the process. Over the last 6 years, we have continually evolved the Dolly service to be ever more convenient, transparent, and reliable. Bringing Dolly and Updater together takes that one step further by allowing consumers to organize, manage, and execute a move all in one seamless, integrated experience.
Since launching in Chicago, we have expanded our service to over 40 markets in the US. We have served hundreds of thousands of customers, worked with some of the world's most respected retail brands, and handled millions of items, all while delivering best-in-class customer satisfaction. We have supported thousands of Dolly Helpers by providing them with a flexible source of income through which they've collectively earned tens of millions of dollars. I am extremely proud of the impact this team has had on the mission we set out to achieve: to create freedom of time, of choice, and from worry.
But, this combination is not a destination—it's a milestone along a much longer journey. Dolly will continue to live on as you know it today, just as a wholly-owned subsidiary of Updater. There is still so much work to be done. With more resources and a broader reach, we are even better equipped to improve and expand the Dolly service, providing ever greater value to our customers and to our retail partners while providing our Helpers and Hands with more high-quality income opportunities.
Thank you for your ongoing support of Dolly. The future of Dolly is brighter than ever and we look forward to continuing to bring you a best-in-class moving and delivery service.
Mike Howell
CEO
Updater press release