Delivery & Moving Made Easy
Have delivery or moving needs? Don't waste your time or money, use Dolly to find help on your schedule at an affordable price.
Get a Quote
The Dolly Difference
Trustworthy Help

All Dolly Helpers are independent contractors who are background checked, reviewed, and backed by a commercial insurance policy.

On Your Schedule

We think 4-hour delivery windows suck, too. So we don't have them. You set the time—your Helper will be there.

Guaranteed Pricing

Find out the cost of your Dolly upfront before you book—no surprises! Pay, tip, and review in the app or online.

Save Time & Your Back

No need to rent a truck from U-Haul where you haul everything on your own. Dolly Helpers do the driving and heavy lifting for you.
How Dolly Works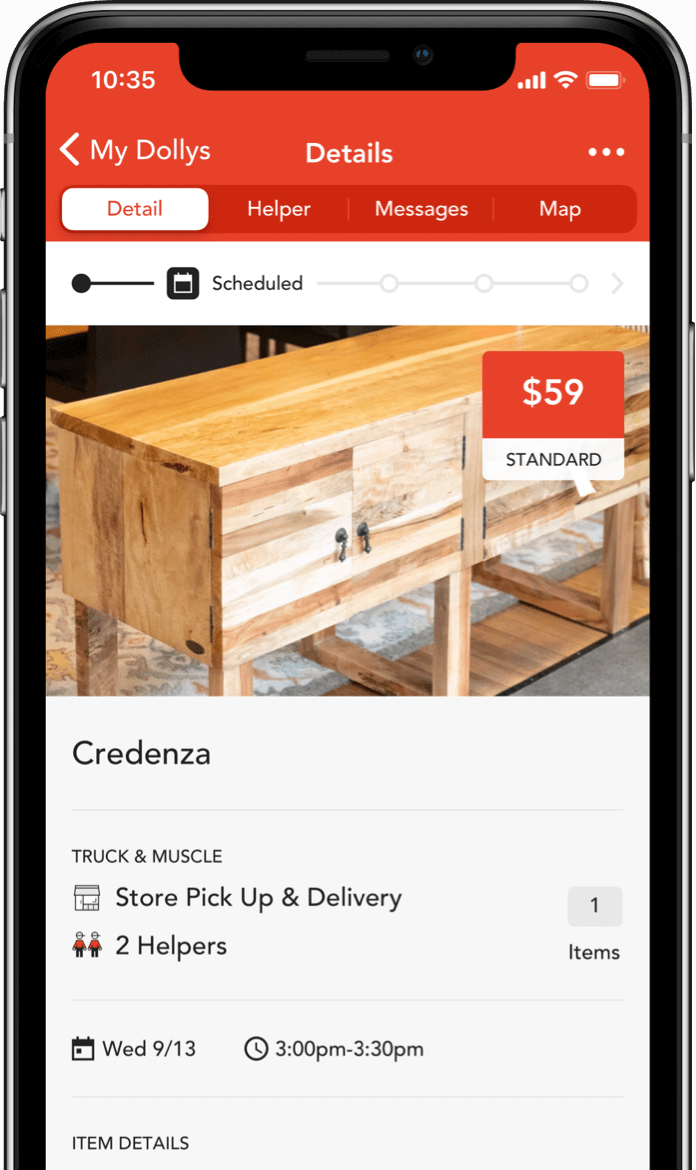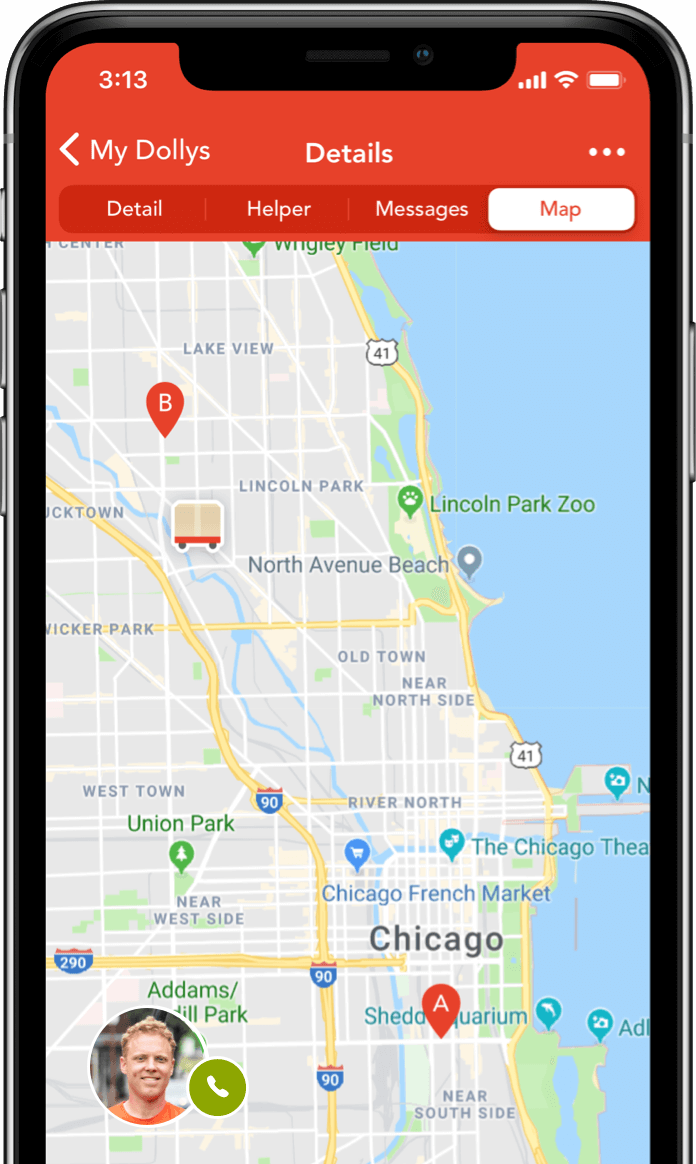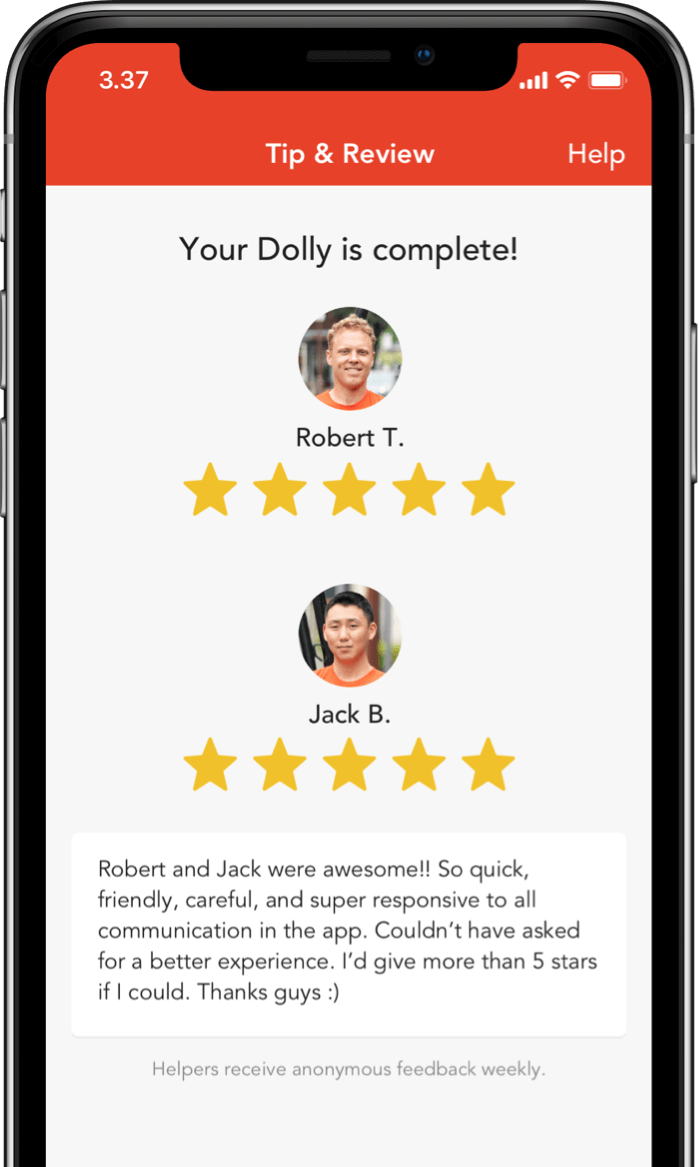 If you need help, especially in lifting or moving something that's too heavy for you, just call Dolly!

The two Helpers were super strong and extremely careful not to damage our walls or floors. The whole experience from booking to the actual help from the Helpers was great!

My Helpers couldn't have been more courteous, and the price was extremely reasonable. If what's holding you back is the fact that you don't have an easy way to move something, you should definitely try Dolly out.

Since we don't have a car, we didn't have a way to transport our Costco-purchased paddleboard to our little home on the water. I saw an ad for Dolly and now I use it quite often for lots of tasks, big and small.

Never again will I have to think about renting a truck. Dolly helps me feel like the strong, confident single mom that I am.

I needed to get our trike filled with ice cream from Capitol Hill to Columbia City. My Dolly Helper was wonderful, and had a ramp to get the trike up!
Subscribe to Our Email List
Get access to announcements, deals, and more!