Local Delivery Service, Anytime You Need It
Dolly connects you with local truck owners who get the job done quick and safely.
Book a Dolly
Looking for a reliable local delivery service? Dolly will provide you with truck and muscle, anytime you need it. Get the help you need without the hassle. Whether you're looking for a service to help you deliver furniture from your favorite store or someone to take those Craigslist items to a buyer, Dolly can help.
Easy

You set the time, and your Helper will be there. Never rent or borrow a truck again.

Affordable

Find out the cost of your Dolly upfront before you book—no surprises!

Safe

All Dollys are backed by our Damage Protection program and commercial liability insurance.
How it works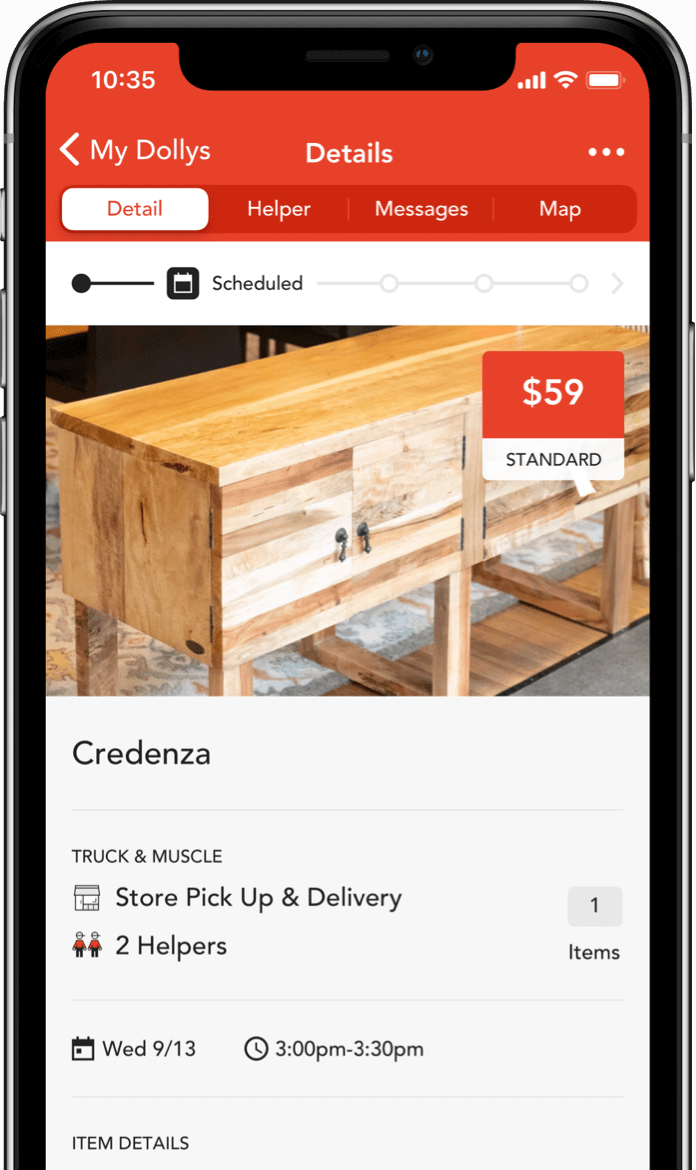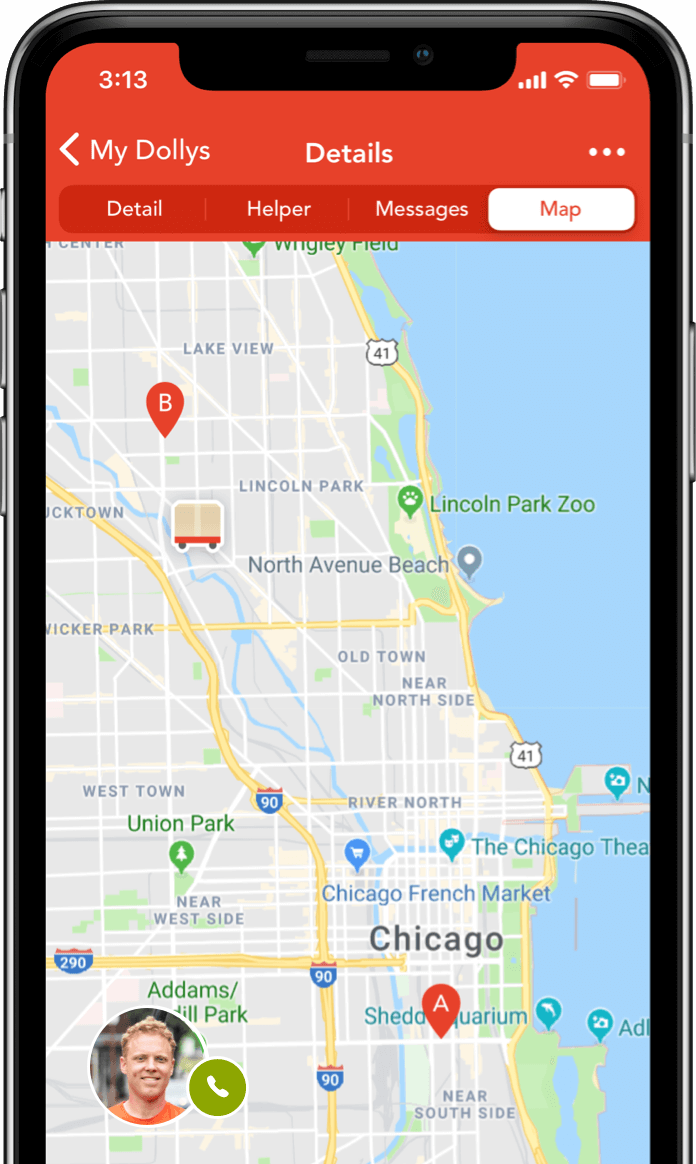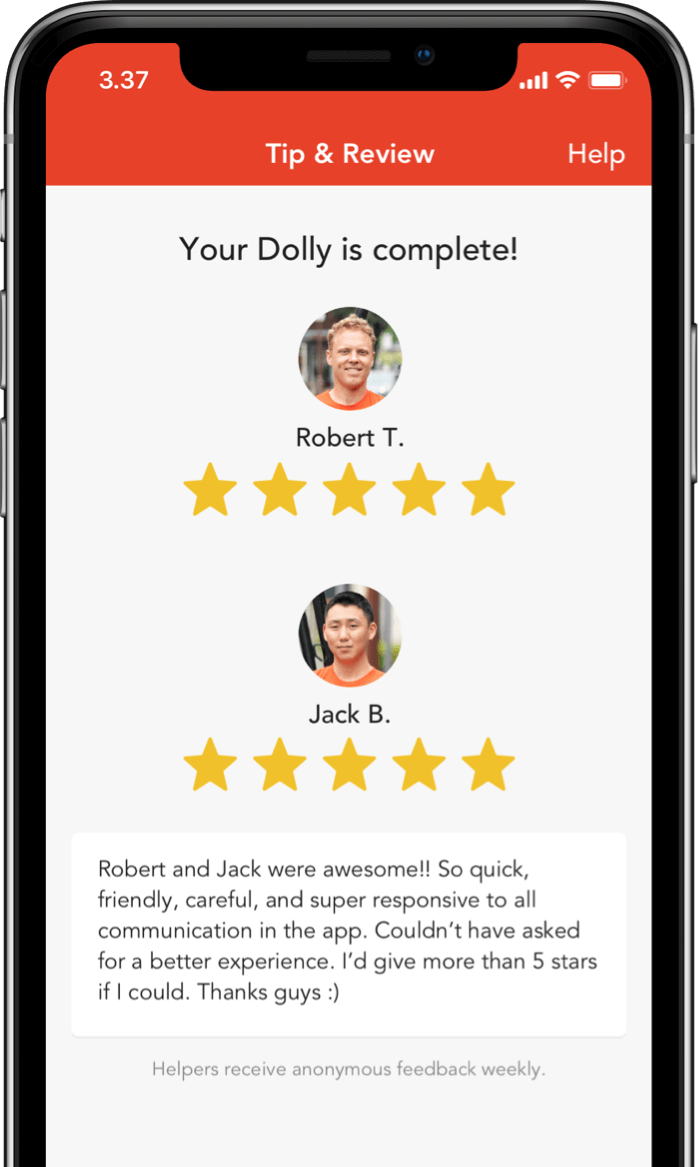 Find Local Delivery Service in These Cities with Dolly
Find Local Delivery Service in These Cities with Dolly
More coming soon!
Book a Dolly
---
Estimate Your Moving Costs
Simply enter your pickup and drop-off location and the number of items you plan to move. This is an estimated price and is subject to change when adding more items, details, and options.
Book a Dolly
Our customers have trusted us with over 1.6 million items.
See what +5,000 customers have to say about us on Facebook.
Deja J.

My Dolly Helpers were prompt, professional, and quick with their delivery. They were careful with my new couch and made sure it was kept perfect. I had my new couch home in less than an hour!

Julie M.

Easy to set up, polite movers/helpers, on time, great communication! I've used Dolly more than 5 times and I've never been disappointed or thought their fees were unreasonable. Will definitely keep setting up my Dollys when needed.

Stephen O.

This was my first time using Dolly but it definitely will not be my last. It was easy, convenient, and affordable. I'd recommend Dolly to anyone who needs moving or delivery help. Awesome concept and exceptional execution!
See more reviews